Kids Summer Beach Camp In Manhattan Beach
Summer Camp in Manhattan Beach!
Our KIDS summer Camp (Ages 4-6) is nothing but fun in the sun from 9am to 12pm!
Campers will get an introduction to ocean safety, riptides, how waves are formed, lifeguard visits and basic introduction to surfing and parts of a surfboard. We will also offer age appropriate beach games, boogie boarding and body surfing with one-to-one student to instructor ratio in the water. Other activities include basic ecology lessons and arts and crafts. On beach ratio is 6 to 1. You may also sign up for the EXTRA FUN option that adds another 2 hours extending the camp till 2pm.kids 
VOTED BEST KIDS BEACH CAMP
2017, 2018, 2019, 2021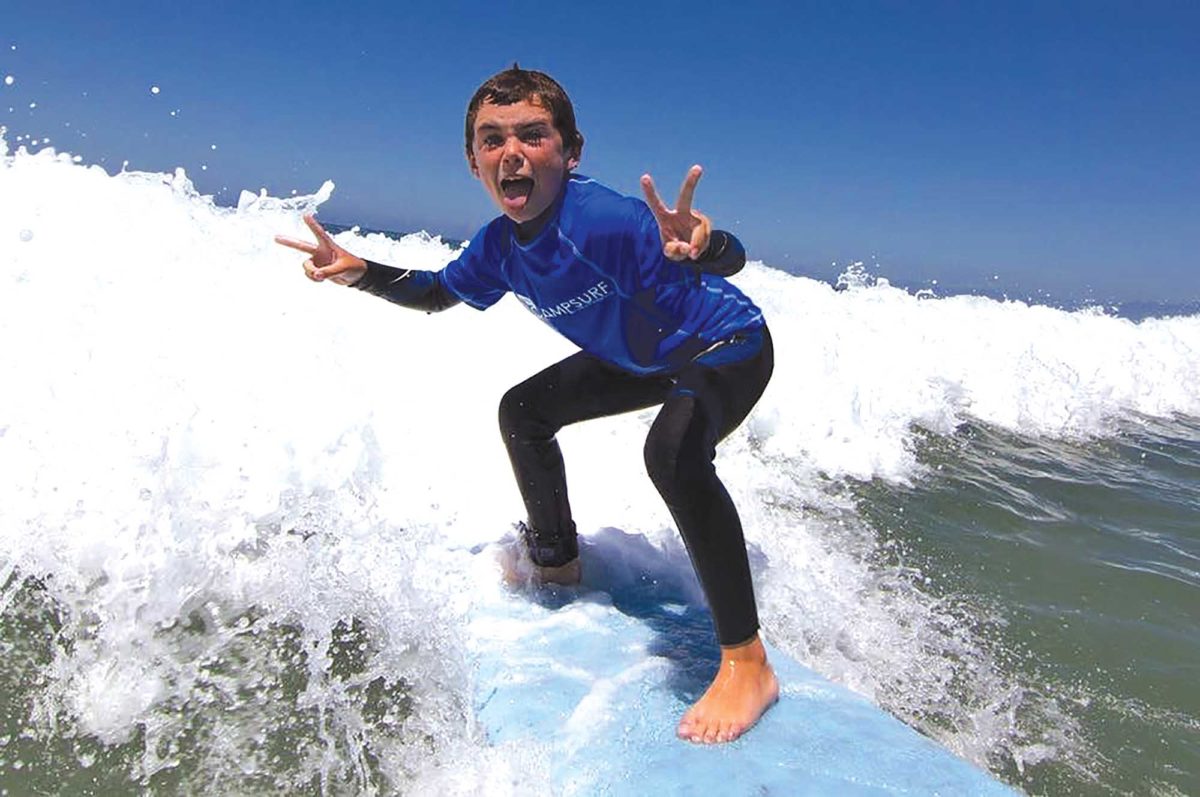 Educational
Have fun learning about the ocean and all its wonders including marine life and eco-system. Also learn about tides, wave formation and ocean safety.
Surfing and Beach Activities
Get an introduction to surfing and other beach activities like boogie boarding and body surfing. It's a great way to get the kids comfortable in the ocean. Our student to instructor ratio while campers are in the water is 1:1
Experienced
We have over 20 years of experience running surf camps here at Manhattan Beach. All our instructors are CPR and First Aid certified.
Campsurf Kids Summer Beach Camp (ages 4-6)
CampSurf Summer Beach CAmp for Kids Ages 4, 5 and 6
Introduction to Ocean Safety – Rip Currents, Formation of Waves, Ocean Awareness
Age Appropriate Beach Camp Games, Sand Castle Building, Wave Jumping
Boogie Boarding, Body Surfing and Basic Surfing Introduction (In The Water Ratio 1:1)
Basic Ecology Lesson, Arts & Crafts and Meet The Lifeguards
Beach ratio is 6 to 1.
Half Day 9-12 – $350 for one week
Add 2 Hrs. (12-2)  for one week  $115